Posted by Shane on
December 4, 2017 at 07:02 AM CST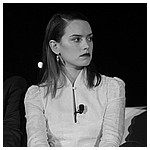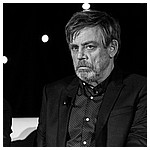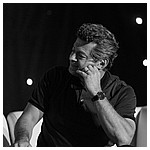 Like
Star Wars
and good punk rock, I was born in 1977. Iím part of the first of many generations that have grown up not knowing a world without
Star Wars
. I, like many others who have come after me, have literally been a life-long
Star Wars
fan. Like most of you my age, over the past forty years Iíve grown up immersed in the movies, playing with / collecting the toys, and generally allowing my imagination to drift aimlessly amongst the stars of my favourite worlds from that galaxy far, far away. In that time Iíve also written a few books and numerous articles on the subject, worked with Lucasfilm in a handful of capacities, created some licensed collectibles, organized
Star Wars
art shows, visited Skywalker Ranch (all of them) more times than I can remember, travelled to conventions and filming locations around the world, amassed a killer collection of vintage toys, prototypes, movie posters and ephemera, and have come to call some key folks involved with the films and brand close friends. Heck, I even hosted a party at Rancho Obi-Wan once!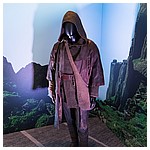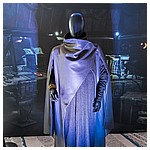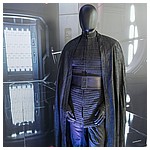 Itís a life I never truly expected or set out to live. It just sort of happened. And itís been amazing. Truthfully, as a word, ďamazingĒ doesnít even come close to describing it. Itís been seven year old Shaneís dream come true.
But alas, dear readers, I also have a daunting confession to make. One that might force me to hand over my membership card if some of the purists out there get wind of it...
Truth is, the pursuit of a life so deeply steeped in all things
Star Wars
has also left me facing a healthy dose of
Star Wars
burnout. My malaise certainly isnít helped these days by seeing the all-encompassing marketing arm of the Disney / Lucasfilm empire branding everything from balliní wrist watches to designer hand bags and even pineapples and bananas in anticipation of the release of
The Last Jedi
. Yes, pineapples. And bananas. I know itís an unpopular opinion to have amongst our ilk, but, well, some days Iíve felt like itís all a bit too much. And I started to wonder...am I even excited for
The Last Jedi
?
Well, without giving too much away at the start, after attending
The Last Jedi
press event in Los Angeles this weekend, I can wholeheartedly say that YES, yes I am indeed fired the eff up for the latest instalment of our sprawling space saga!
But why, after such a morose introduction have I changed tune so dramatically? Well, friends, itís pretty simple, actually: thereís nothing quite like a week of
Star Wars
-ing with good buds to hit you right in the
Star Wars
feels. Even before the opportunity to attend
The Last Jedi
press event dropped ever-so-graciously into my lap, I had earlier in the week attended a live performance of the
Star Wars
suite by the incredible Edmonton Symphony Orchestra in my hometown of Edmonton, Alberta, Canada. If youíve never had the pleasure of hearing music from the
Star Wars
films performed live by an orchestra, do yourself a favour and do so at your earliest convenience. Those first notes from
A New Hope
literally bring tears to my eyes when performed live and I usually have goosebumps throughout the show. Itís an emotional and moving experience. Truly. And it reminds me of why I fell in love with
Star Wars
in the first place.
Not thirty-six hours after attending that performance I woke to a text from a colleague here at Rebelscum offering me the opportunity to attend
The Last Jedi
press event in Los Angeles. It was a last minute invite. It was beyond last minute. By the time I agreed and all of the travel arrangements were made, I was less than twelve hours away from having to leave for the airport long before the crack of dawn on Friday morning. The timing was tight but I decided to give myself a couple of days before the event to catch up with some good friends in the area. Good friends Iíd met years ago through the wonderful world of
Star Wars
collecting. After picking me up from the airport and a wonderful lunch catching up and talking shop we arrived back at their house only to be greeted by a corner unit of pristine carded vintage
The Empire Strikes Back
figures and other classic Kenner toys, meticulously displayed in acrylic cases. It was home away from home. It was comforting. Just as
Star Wars
has always been for me.
Now I was ready for Sunday. I was ready for
The Last Jedi
press event. I was ready and I was something else. Something I hadnít felt in a long time when it came to attending something
Star Wars
-related. I was nervous! Despite having accomplished all of the aforementioned things Iíve done in my
Star Wars
career, I hadnít done this. And I was more than a little unnerved at the prospect.
I arrived at the undisclosed location on the morning of Sunday, December 3rd about twenty minutes earlier than I needed to. I got my registration sorted, unpacked my camera gear and made my way to the display and exhibitor portion of the event. Luke Skywalkerís tunic from the upcoming film greeted all comers and was the first of four costumes on display throughout the exhibit. Next up was a selection of
The Last Jedi
merchandise that is currently and will be available from a variety of licensees including Hasbro, LEGO, Garmin, Loungefly, Invicta, Funko, and many others. One thing that struck me was just how prominent a push
Star Wars
haute couture is getting as there were several higher end clothing items and fashion accessories on display. Perhaps the most interesting booths were from Lonovoís Jedi Challenges VR headset and littleBitsí Droid Inventor Kit. Admittedly, Iím not much of a gamer and prefer to stay mired in the real world as opposed to a virtual one but I couldnít help myself from giving the Jedi Challenges headset a go. It was pretty damn cool, I donít mind saying! I had a lightsaber battle with Darth Maul in an arena that appeared right before my eyes. And I won too!
I greatly enjoyed talking with the littleBits rep and hearing about the companyís ideals of pushing the benefits of learning about science and engineering.
Star Wars
has long inspired people to pursue tech careers and it seems that their Droid Inventor Kit is a fantastic way to engage with girls and boys of all ages and teach them how and why things work. If I had a kid, Iím pretty sure this would be one of the top
Star Wars
toys under our tree this year.
Next up was Disneylandís Galaxyís Edge display promoting concept artwork for their upcoming
Star Wars
addition to the park. And boy does it ever look cool. Like, thereís a good chance if I went there youíd never get me to leave.
Perhaps one of the displays that was the most overlooked, but interested me the most personally, were director Rian Johnsonís on set black and white photographs. They showed his deep love for not only his job as a director but for the films in general. Sure they were taken through the eyes of an accomplished filmmaker, but one could also see the childlike wonder that he held for what had been created before him as well.
These photos led us into a cantina of sorts where those in attendance could rehydrate and get little nosh before the big Q&A. Pastries, muffins and fruit (with not a
Star Wars
-branded banana to be found) were there for the taking and could be enjoyed in an amazingly
Star Wars
-esque environment. It was so immersive that I almost didnít want to leave when they came to usher us to the big hall for the presentation.
Now, Iíve got to say, as cool and interesting and interactive as all of the stuff preceding the Q&A was, it really had nothing to do with whatís got me feeling excited for the release of
The Last Jedi
. Those feelings came from being in a darkened theatre, lit with a backdrop of stars, listening to a cast and director discuss a film that they all truly loved being a part of. What was the most evident to me was that even though
The Last Jedi
is obviously a huge Lucasfilm and Disney blockbuster movie, it wasnít treated that way by those who were tasked with telling the story. More than once it was remarked by the likes of Laura Dern and Daisy Ridley that it felt more like being on the set of an indie movie than that of a blockbuster. Andy Serkis, a man whose performances have evoked more than a few tears amongst theatre-goers worldwide, stressed just how emotional and beautiful the film is and that thereís an intimacy that has gone into exploring each characterís development. There was an evident camaraderie between the cast and a reverence from them toward Rian Johnson and what heís built with
The Last Jedi
. If even a fraction of what they shared on the stage comes through on film, I think itís going to be a powerful and emotional tale of discovery, adventure, loss, and friendship. †
And thatís whatís exciting to me. Thatís what
Star Wars
has always been all about to me. The companionship. The camaraderie. The adventures Iíve had with good friends the world over. The laughs, the tears and everything in between.
If thatís what we can expect from
The Last Jedi
, well, then I canít wait to sit beside my best
Star Wars
friends in a darkened theatre and have that blast of opening music bring tears to my eyes. For it to bring us back to what truly matters not just as
Star Wars
fans but as people too. I hope you end up feeling the same.
Related Stories: