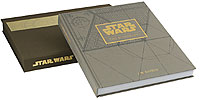 Exclusive Star Wars: The Blueprints Spreads
Posted By Chris on July 18, 2011
Epic Ink Books will be releasing the much anticipated Star Wars: The Blueprints book by J. W. Rinzler on September 15th, 2011.

Rebelscum.com and TheForce.net are proud to bring you three exclusive spreads featuring the Battle of Hoth.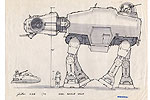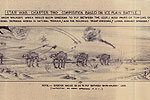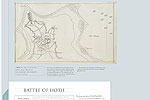 Star Wars: The Blueprints brings together, for the first time, the original blueprints created for the filming of the Star Wars Saga. Drawn from deep within the Lucasfilm Archives and combined with exhaustive and insightful commentary from best-selling author J. W. Rinzler, the collection maps in precise, vivid, and intricate detail the very genesis of the most enduring and beloved story ever to appear onscreen.

Star Wars: The Blueprints gives voice to the groundbreaking and brilliant engineers, designers, and artists that have, in film after film, created the most imaginative and iconic locales in the history of cinema. Melding science and art, these drawings giving birth to fantastic new worlds, ships, and creatures.

Most importantly, Blueprints shows how in bringing this extraordinary epic to life, the world of special effects as we know it was born. For the first time, here you will see the initial concepts behind such iconic Star Wars scenes as the Rebel blockade runner hallways, the bridge of General Grievous's flagship, the interior of the fastest "hunk of junk" in the Galaxy, and Jabba the Hutt's palace. Never before seen craftsmanship and artistry is evident whether floating on the Death Star, escaping on a speeder bike, or exploring the Tatooine Homestead.

Star Wars: The Blueprints is limited to 5,000 hand-numbered English language copies, with the first 125 copies signed by the three surviving Academy-Award® winners for Best Art Direction (Star Wars, 1978): art director Norman Reynolds; art director Les Dilley; and set dresser Roger Christian.

Pricing structure for each number range:

Level One: Signed and hand-numbered copies #1-125 @ $1,000
Level Two: Hand-numbered copies #126-5,000 @ $500

Click here to place your pre-order in the US
Click here to place your pre-order in the United Kingdom, Ireland, Australia, New Zealand, and the British Commonwealth countries

A few things worth noting:

For those that pre-order direct from the publisher, they will be assigning book numbers first come, first served as orders come in to their system. The sooner you pre-order, the lower the number you will receive.

They are also the only site where customers can order the $1,000 signed edition, which is available in numbers 1 to 100 here in the US. Numbers 101 to 125 may be available overseas as well, but no retailers are currently pre-selling them at the moment.

Customers who pre-order direct will also receive their order well before other retail sites do ensuring that you get your book as soon as it's released.
Related Stories